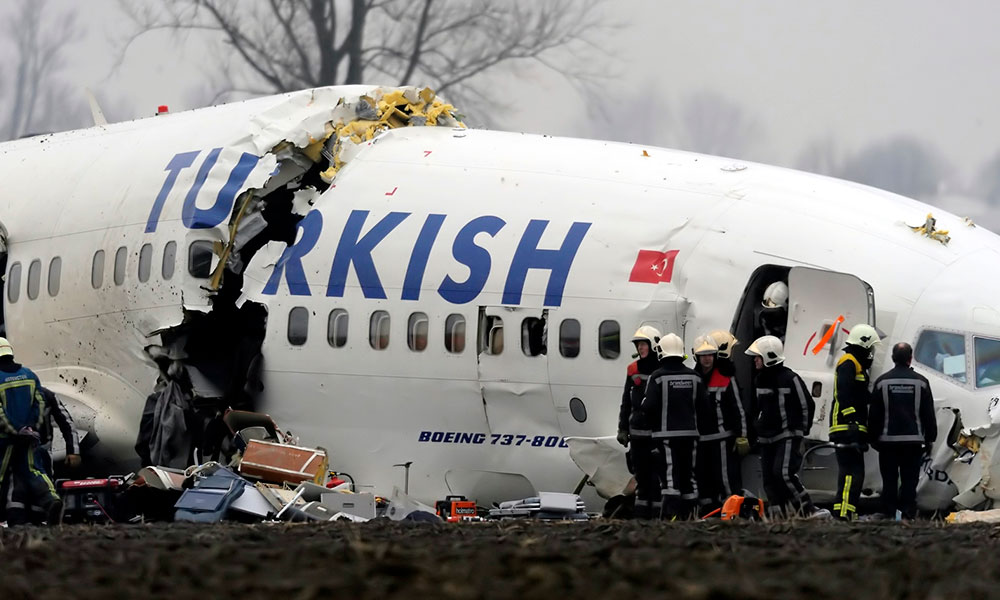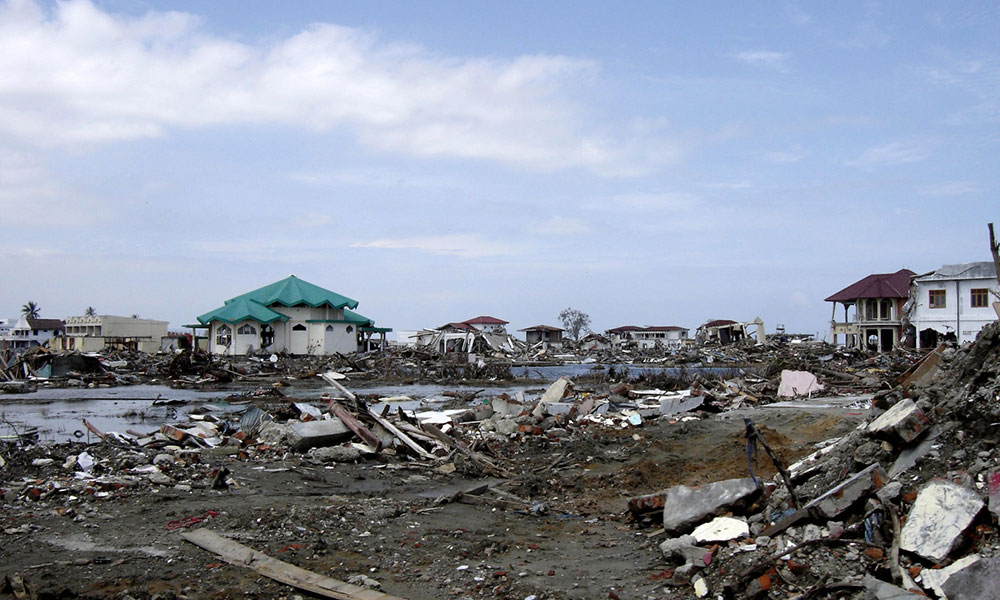 Disaster victims
---
Disaster Victim Identification (DVI) is a method used to identify victims of mass disasters such as air crashes, natural disasters or terrorist attacks. The identification process can be lengthy and complicated due to the nature of the event and the need to correctly identify the victims.
The risk of misidentification of one individual can cast doubt on other identifications and increase the trauma in a complicated situation for all involved.
DVI brings together a range of techniques used by forensic science to make a positive victim identification.
Skeleton-based
identification in DVI
Even though DNA profiling and automated fingerprint ID software are widely available, in DVI victims often can not be identified with these techniques.

Skeleton-based identification is especially suited for badly preserved cadavers: burnt, putrefied, skeletonized.
SKELETON·ID SOLUTION
---
CORE
---
Missing and Unidentified people Database and Virtual Lab, Case Files, Reports, Statistics, Access Management etc.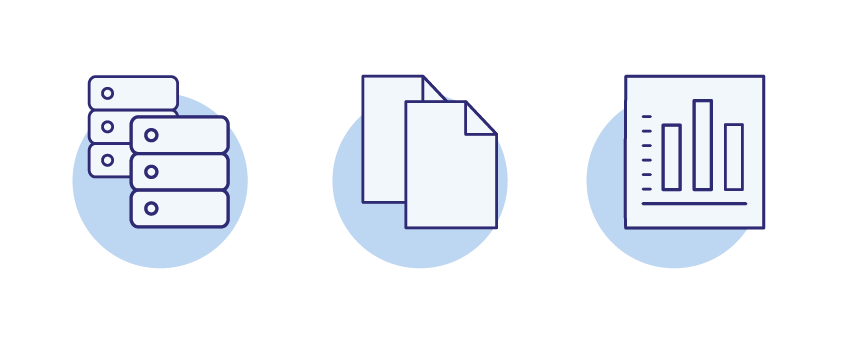 MODULES
---
· Craniofacial Superimposition
· Dental Comparison
· Biological Profile
· Comparative Radiography

---
VIRTUAL LAB
---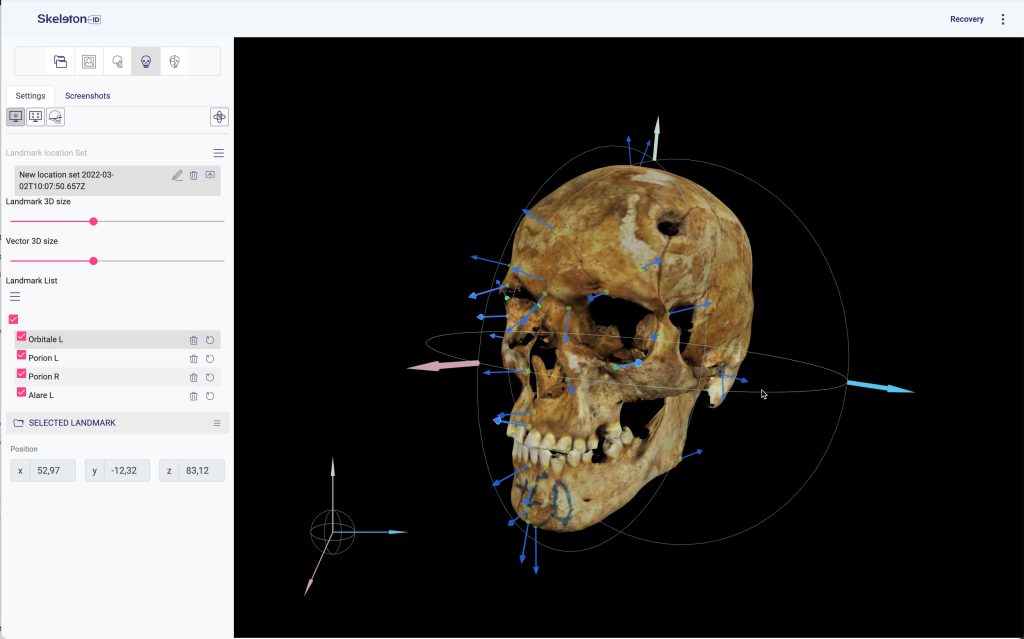 ---
What is
Skeleton·ID is a game-changing software solution that combines identification techniques with Artificial Intelligence and integrates them into one single tool.
Allows different types of input data for missing and unidentified people. The software can process photos, 3D models, x-rays, personal information, and dental records and can compare this data with entire databases automatically by Artificial Intelligence. This makes the large-scale application of skeleton-based identification possible for the first time.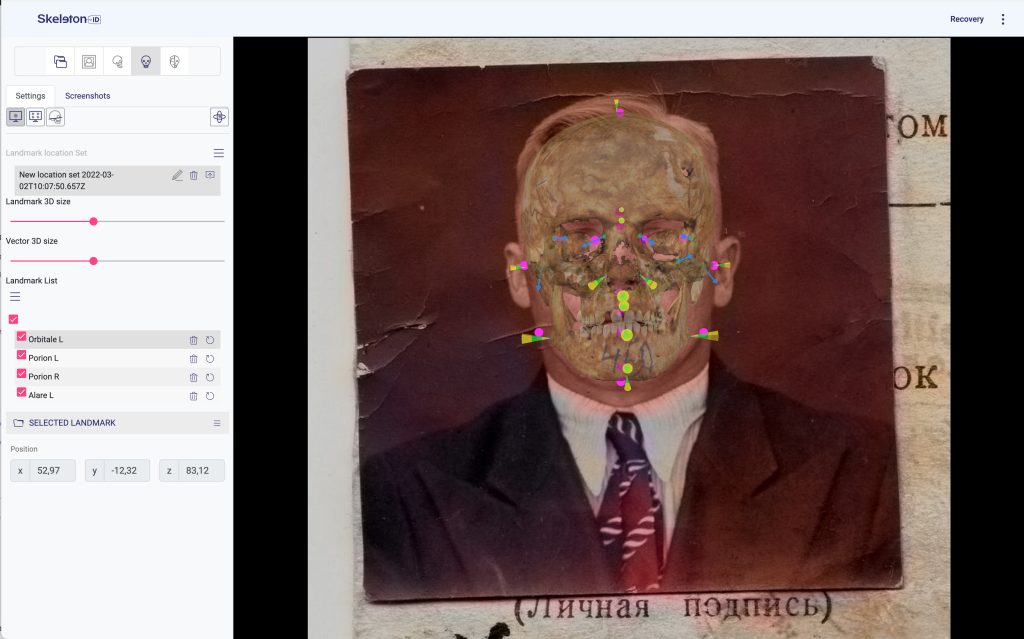 Designed for
forensic experts
Forensic experts like anthropologists, odontologists, pathologists in governmental and non-governmental organizations.
Governmental
Organizations
Forensic / Legal
Medicine
Non-Governmental
Organizations