The global challenge
for missing persons
---
Personal identity is a fundamental human right declared by the United Nations. Missing persons and unidentified human remains constitute a major global problem of legal, social, and political importance.
Globally, enforced disappearance is used as a tool to spread terror in a wide range of contexts. In Latin America alone, dictatorships, civil wars, and organized crime are responsible for the disappearance of 300.000 people of which most of them are believed to be dead. In Africa and Asia combined, the number of disappearances goes into the millions and is for a large part not even accounted for.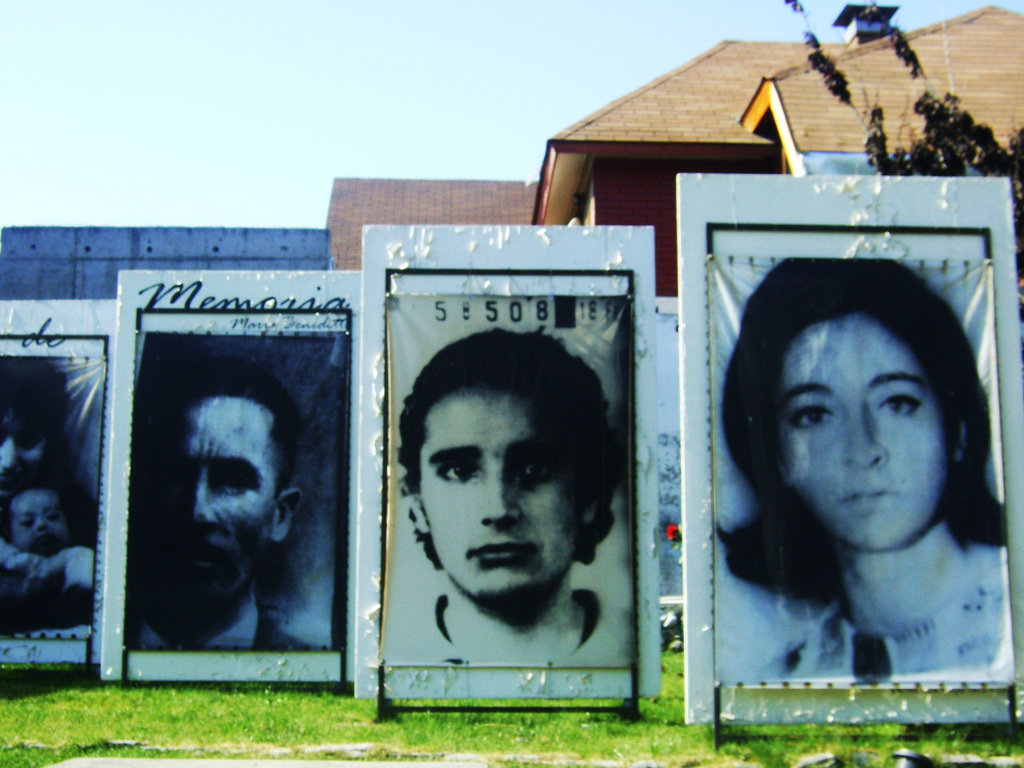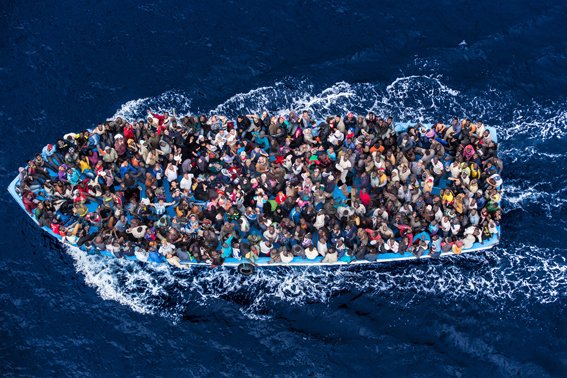 Migration is a global challenge for a myriad of reasons. Certain is, whenever humans undertake long and risky journeys in large numbers, some inevitably lose their lives, far away from home and often without documentation. In Europe, over 20.000 migrants have died trying to cross the Mediterranean in the last 7 years. Other migration routes in South America, Asia, and Australia suffer from the same humanitarian disaster.
Armed conflicts in the last decades have left behind hundreds of thousands of people in mass graves without a chance for closure for the families and communities of the victims. Besides the obvious societal impacts of not identifying victims, studies have shown that the families left behind often experience trauma, mental health issues, and low quality of life as a consequence.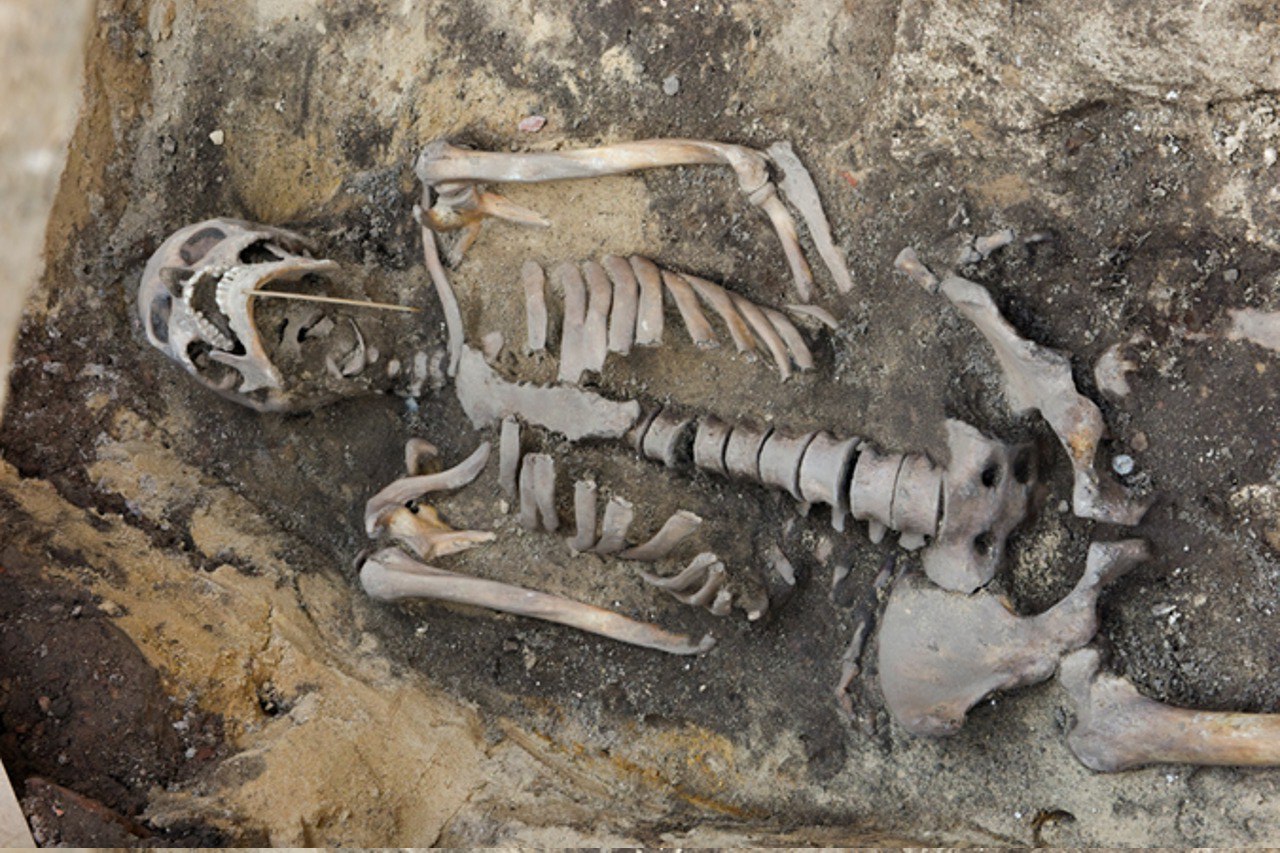 Skeleton-based identification
Even though DNA profiling and automated fingerprint ID software are widely available, there is a considerable number of cases in which human remains can not be identified with these techniques.

Skeleton-based ID, which is especially suited for badly preserved cadavers (burnt, putrefied, skeletonized), represents 40 to 50% of bodies subjected to autopsy.
SKELETON·ID SOLUTION
---
CORE
---
Missing and Unidentified people Database and Virtual Lab, Case Files, Reports, Statistics, Access Management etc.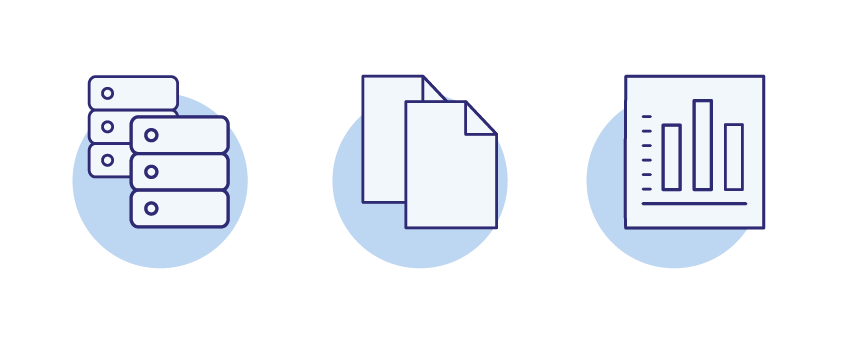 MODULES
---
· Craniofacial Superimposition
· Dental Comparison
· Biological Profile
· Comparative Radiography
---
VIRTUAL LAB
---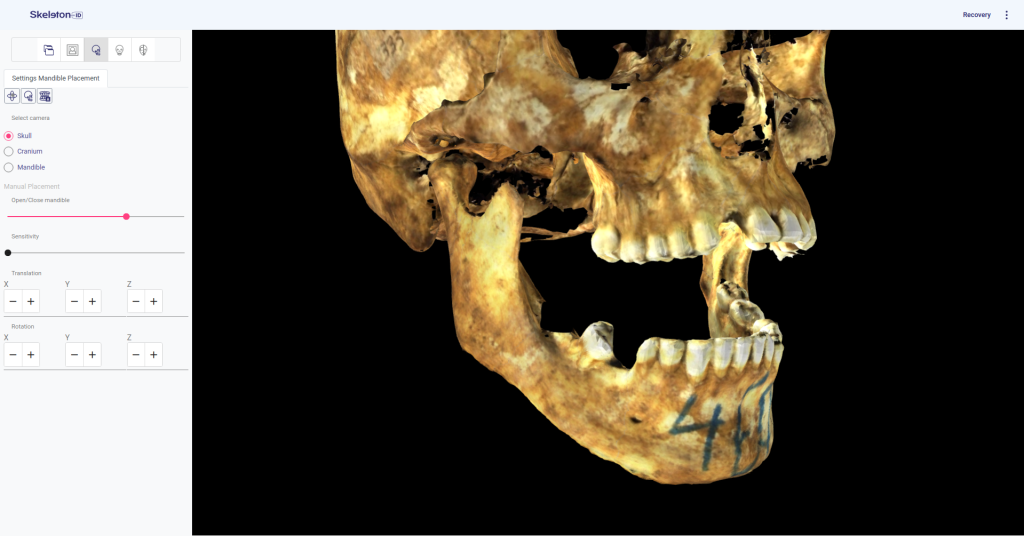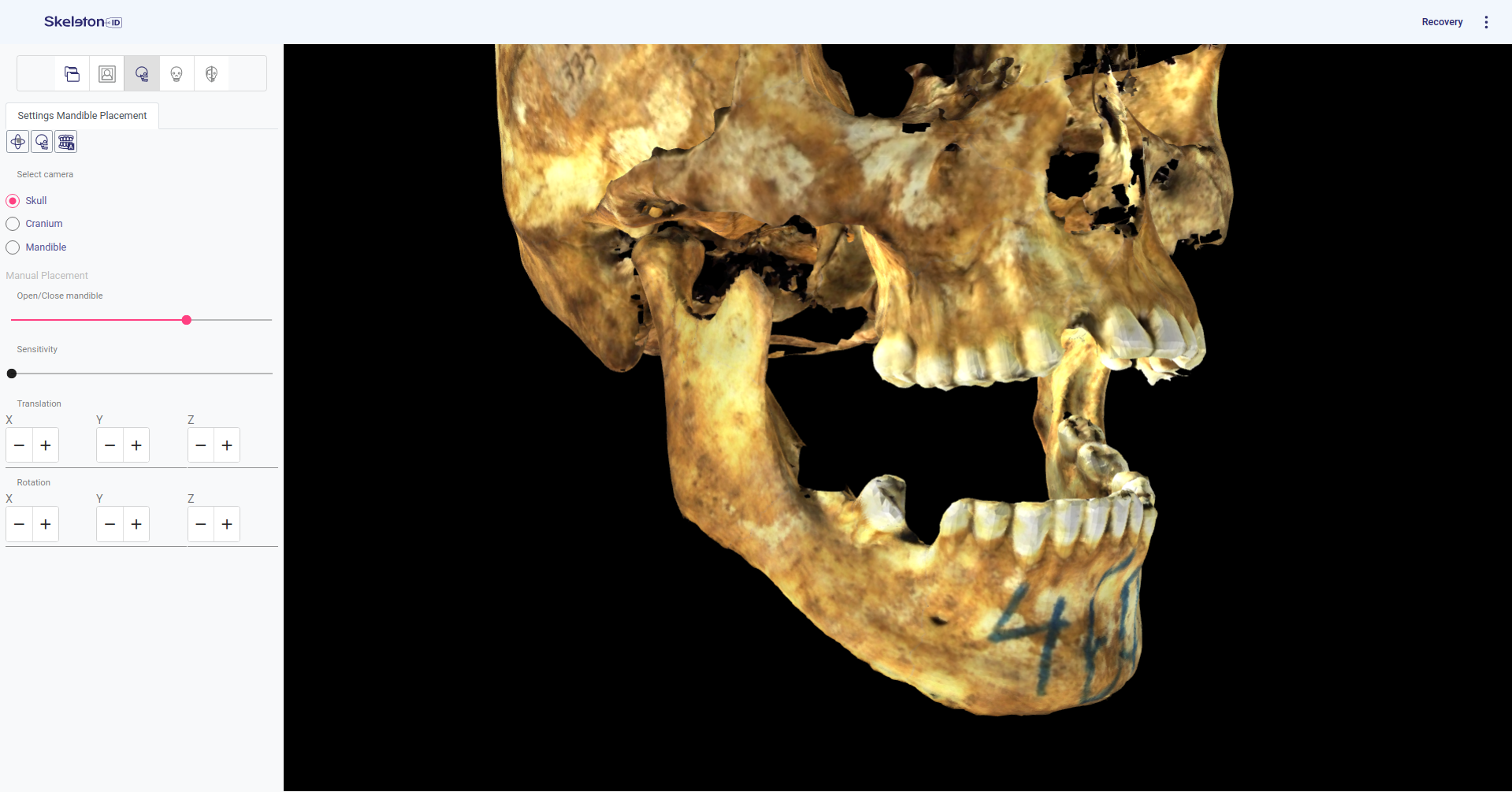 ---
What is
Skeleton·ID is a game-changing software solution that combines identification techniques with Artificial Intelligence and integrates them into one single tool.
Allows different types of input data for missing and unidentified people. The software can process photos, 3D models, x-rays, personal information, and dental records and can compare this data with entire databases automatically by Artificial Intelligence. This makes the large-scale application of skeleton-based identification possible for the first time.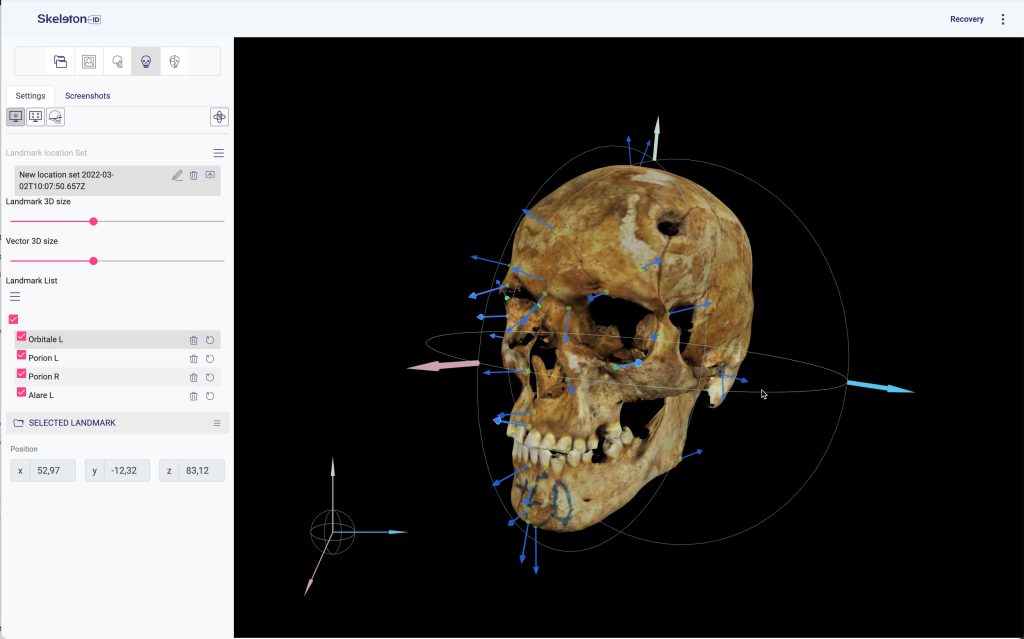 Designed for
forensic experts
Forensic experts like anthropologists, odontologists, pathologists in governmental and non-governmental organizations.
Governmental
Organizations
Forensic / Legal
Medicine
Non-Governmental
Organizations